6 Unique Living Room Design Inspirations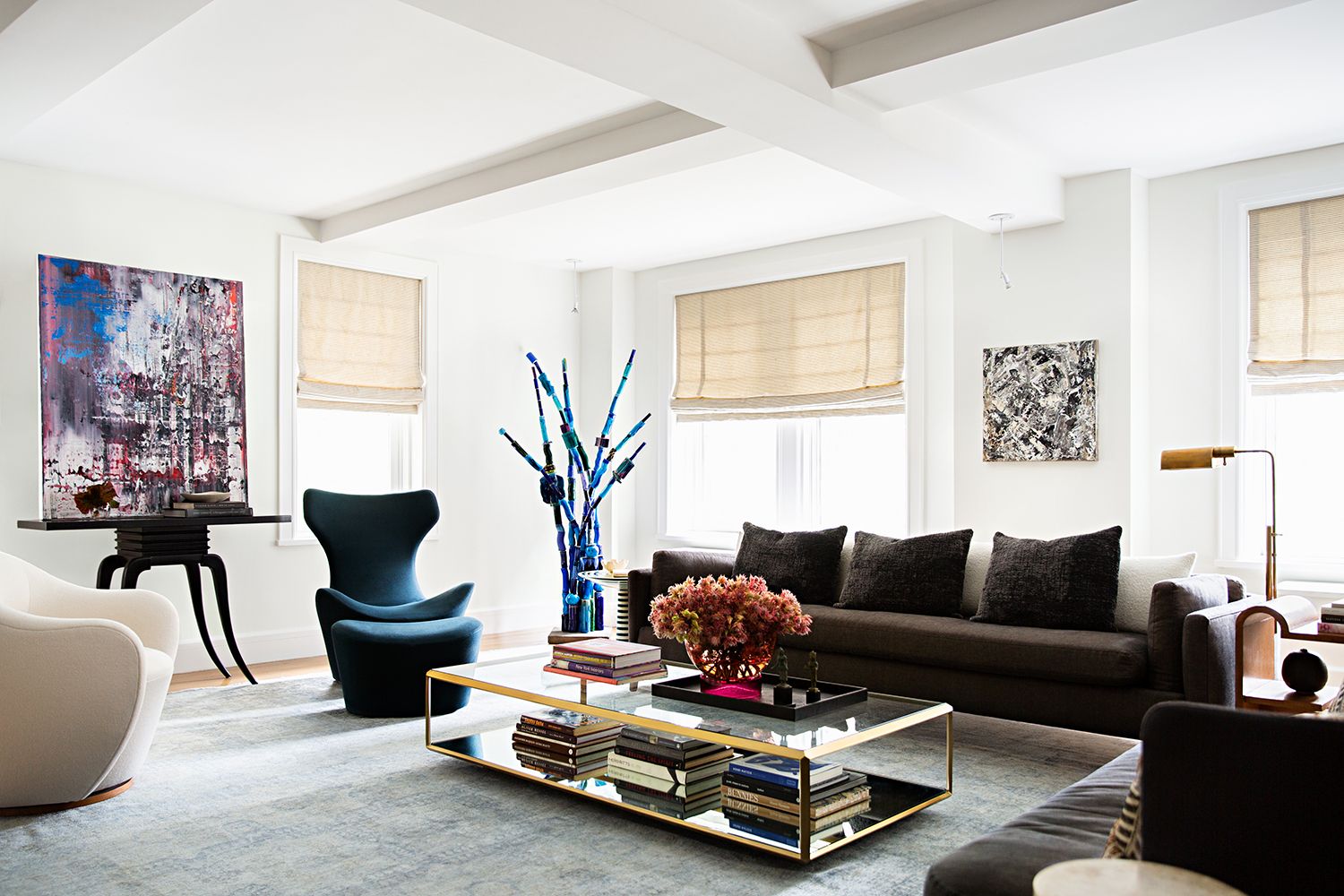 A house besides the facade layout is a living room, regardless of its location at the very front of this room, you will later place guests and relatives who come to visit. So don't be surprised if the owner of the house makes every effort to decorate the living room to make it more attractive and beautiful, so that anyone who comes to visit can be more comfortable and impressed.
Here's Unique Living Room Design Inspiration
1. Simple living room design in white shades
The concept of a modern minimalist interior is the most popular interior concept, because the appearance of a modern minimalist interior is quite simple but able to look elegant and beautiful. The hallmark of the minimalist concept is usually to use furniture with small and simple designs such as elongated credenza tables, soft colored armchairs such as gray and white interior colors.
2. Stunning Cheerful Nuance
Even though the living room you have is only 2 x 2 or 3 x 2 meters, it doesn't prevent you from being as creative as possible in the living room area. Because liven up the atmosphere in the living room also doesn't always require additional furniture or decorations, you can replace chair covers or pillow covers with bright colors, enough to make your tiny living room more cheerful and beautiful.
3. Living Room Elongated For House Type 45 /55
A simple living room design for those of you who have a house with type 45 or 55, this elongated concept can be the right alternative. Now, the right furniture model for this elongated living room, you can choose an L-leter sofa with a size that fits the living room area. Add shelves to put decorations so that your elongated living room becomes more beautiful.
4. Minimalist Living Room Decoration with a Natural Touch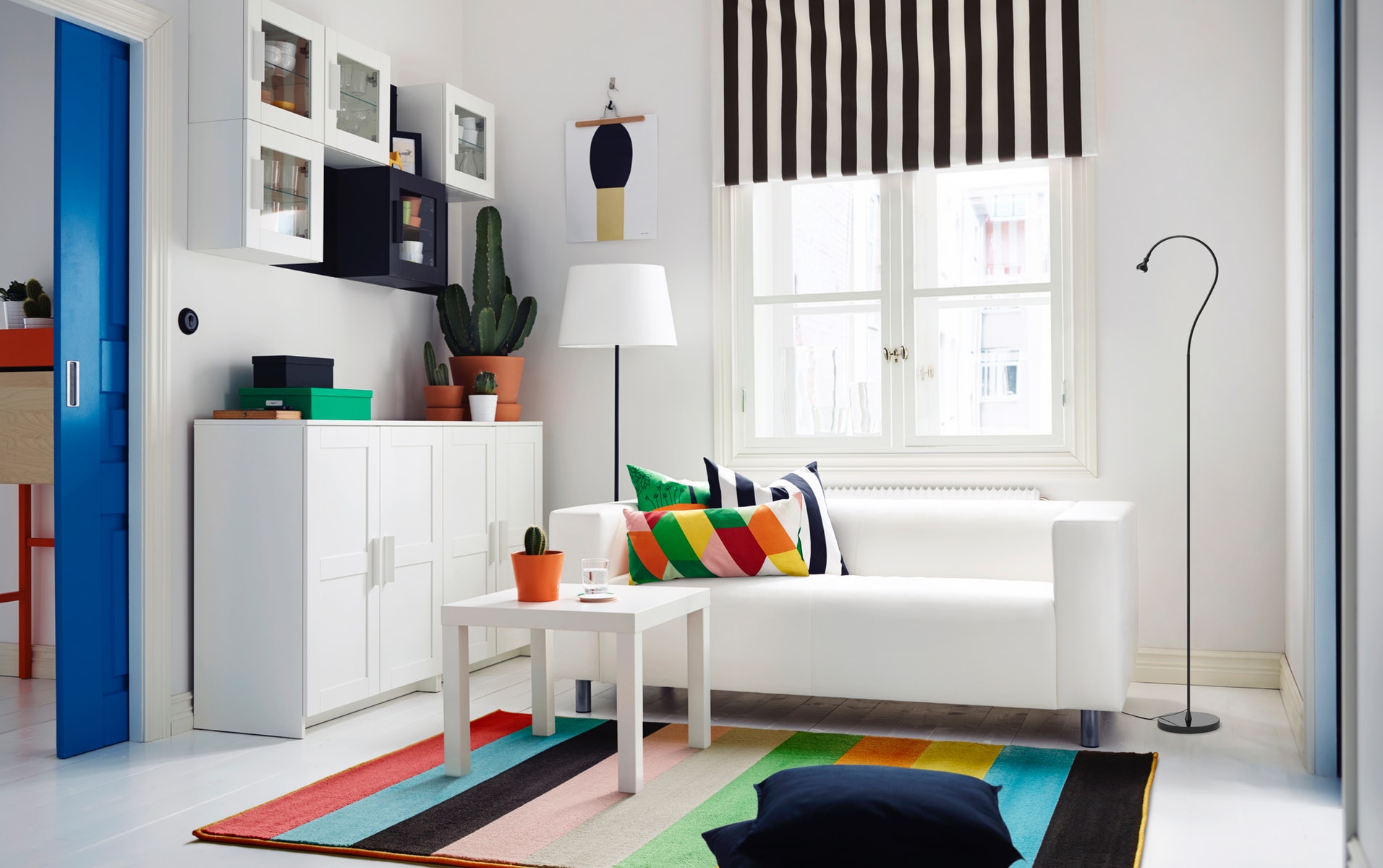 The next living room decoration that is most favored by mothers, is a living room with natural shades. To make it happen, it's not too difficult, you know, besides indoor plants you can use natural furniture materials such as seagrass carpets, wooden chairs, wooden indoor shelves or hexagonal wooden shelves, applying earthy tone colors can also be like a sofa with a light brown color or wall paint. cream.
5. Small Living Room Design with Shabby Chic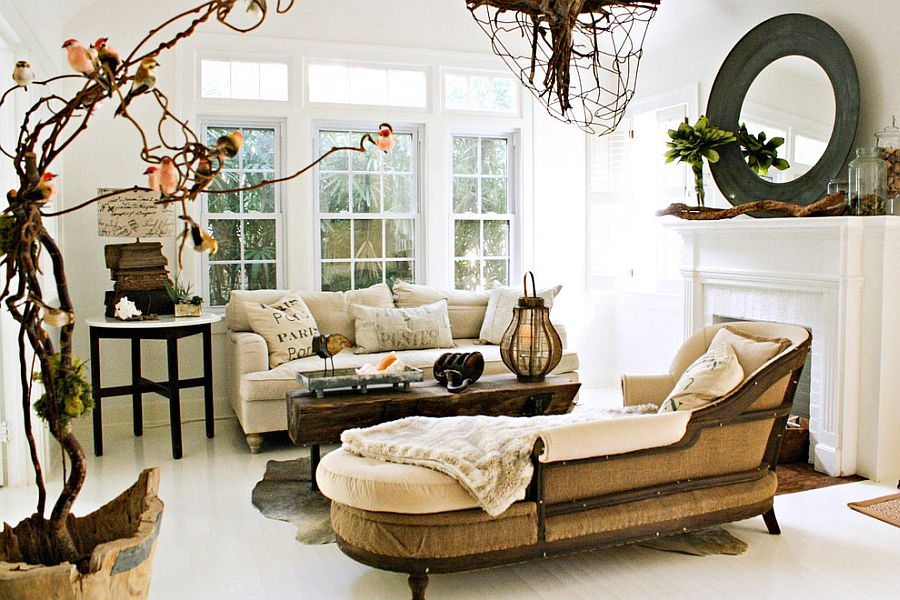 An interior concept that is no less attractive than modern minimalism is a sweet shabby chic interior concept like this. The shabby chic concept itself usually carries pastel colors such as baby pink, baby blue or tosca with floral accents. In addition to color, now shabby chic furniture models are also available, such as synthetic woven chair sets with soft cushions with sweet floral accents.