Latest Children's Bedroom Designs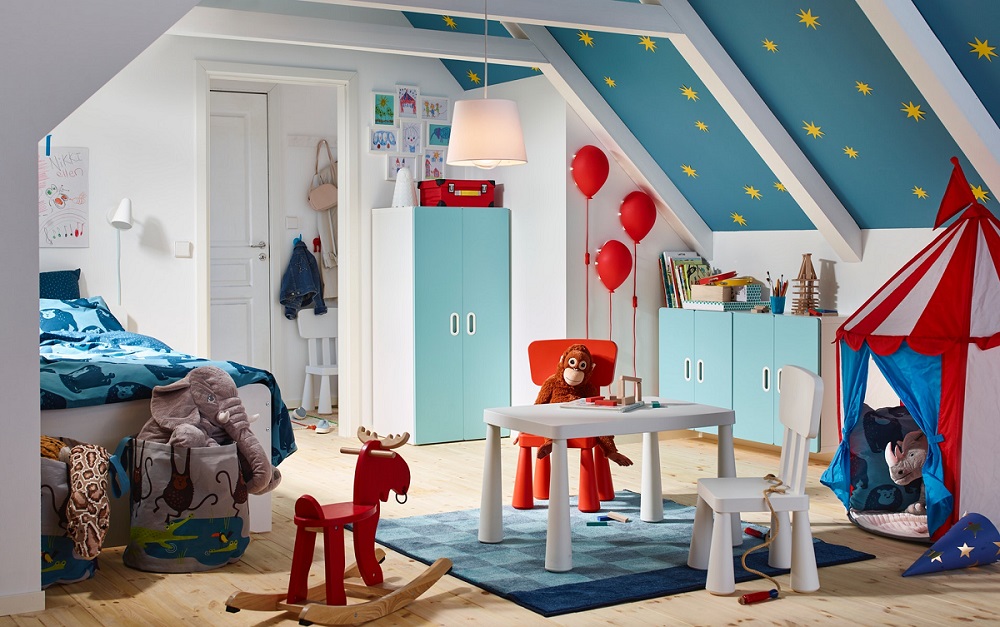 As age develops, bedroom decorations for children also need more extra attention. It is also proven to affect their emotional and psychological. Maybe some people ignore the room decorations for the child. Yet without knowing the bedroom is not only a place to rest, but as a place to be creative and express themselves. You also need to pay attention to the decoration, such as comfort and safety. So, it is very important if a child's bedroom needs a child-friendly concept to make him feel at home and comfortable in his room alone.
With trends that are increasingly advanced and developing, this time you can think about decorating a child's room more seriously considering the different desires of children. To add references to this Child-friendly Bedroom Design and Decorating Inspiration, you can refer to the review below!
Here's a children's bedroom design inspiration
1. Monochrome wallpaper for a fun child's room design
In addition to bright colors, usually children like slightly more contrasting colors such as blue, brown and even black and white for a monochrome theme. The design of the children's bedroom concept lesehan size 2 x 3 m does look minimalist. But you can leave more space to put a study table on the side of the mattress as seen.
Use matching minimalist decorations, such as wall areas and bed sheets. Decorate your child's bedroom with the use of a child's tent bed that you can add a cover or mosquito net to avoid mosquito bites.
2. Imagination generator for children's bedroom decoration design
It has a unique appearance, beautiful and more attractive. A design that gives a cheerful feel is created on the wall with a colorful house theme. Unique imagination will also appear when your child's room decoration looks colorful and fun. Carrying a child-friendly concept, this design uses the concept of lesehan to make it more comfortable and seem wider.
You can place natural lighting on the side of the mattress which is useful to help smooth circulation and open space. Prepare a space to put a set of study tables as a form of appreciation to children to be more active in their education.
3. Decorating a child's bedroom with a tent headboard
If the size of the child's room is not too wide, you can ignore the use of the bed or minimize excess furniture. The first solution, you can use a minimalist bed without a pit with a tent-style headboard accent as seen. Give the exterior a little more contrast to provide warmth in this room. Arrange the cabinets and shelves for the contents of the container neatly so that the small space in this room can be used for the play area or just sitting under it.
4. Children's bedroom design with play area storage
So that your child learns to be independent and neat, you can use this friendly children's bedroom decoration as an inspiration. The size of the room which is quite spacious 3 x 3 m was chosen to prevent children from moving rooms on the grounds that the size is too narrow. So that this room can be used until he grows up.
Because it is still small, make this sleeping bed with the concept of lesehan that ignores the use of the bed. You just need to give some beautiful decorations in the form of a bedcover with the same cheerful motif between the walls of this room. Add an open cabinet that is useful for storing toys. That way your child can learn to stand up and tidy up their own bedroom.